Social Justice and Ecology Secretariat of the Society of Jesus

Headlines 2013-11
                                                      ENG November 2013
…to exchange social justice and ecology news, stimulate contacts, share spirituality and promote networking…
Narrative 
MANAGING A SOCIAL INITIATIVE – MY REFLECTIONS
Norbert Frejek SJ 
I have been involved in the broadly defined social apostolate from the time I studied philosophy during formation. I worked in a shelter for homeless women in Krakow, and later did my regency at the Jesuit Refugee Service in Berlin. When I was studying theology, I once again worked with refugees in a centre near Warsaw. There was a gap of three years, and then, after my diaconate, I started working at the social centre in Wroclaw. Our initiative is called the Angelus Silesius House, so named after a seventeenth century priest, Johannes Scheffler, who used the pseudonym "Angelus Silesius". He was a complex figure: a convert, a priest, a poet, a mystic and a philosopher. Controversial at times, he was also serious and noble. The founders of the Angelus Silesius House in 1993 may not have realised that this figure could be an inspiration for the social apostolate. It seems to me, however, that he embodies the very features of the social apostolate, inasmuch as it is inspiring, brings evangelical consolation and encouragement, and is at the cutting edge of social issues. 
The social apostolate is a good starting point to stop talking about oneself and to start talking about people. Or, a little less about self, and more about people… 
For me, as manager of a social initiative, the social apostolate presents three dimensions. The first is that of working with the people whom we address. For my organisation, this means, above all, educational work with young people and students from Poland and from abroad. Through meetings for young people we try to foster reconciliation between different nationalities by teaching people respect for different cultures and religions, and work to promote social justice and other values of fundamental importance to Catholic social teaching. At the same time, we take care of ethnic minorities – here I mean above all the Romani, both those born in Poland and those from outside. We offer them humanitarian aid and encourage them to find employment in the hope that they will see that the future can be better, but that a great deal depends on them. We also work on those (I deliberately use the preposition "on" here) who work with the Romani – their schoolmates, teachers, tutors, policemen and city wardens-in an attempt to change their ways of thinking about the Romani. We also invite students from Eastern Europe and familiarise them with Polish experiences of transformation after 1989. Recently, we started building a social cooperative for women who are at risk of losing employment in northern Tajikistan. All these works constitute a major part of our social apostolate. There is a team of employees and partners who work directly with our "target groups," and participants in our projects are in the hands of that team. Through the management and evaluation process, I keep abreast of what is going on, but I am not directly involved in the projects.
The second dimension of the social apostolate as I understand it is about being a leader. It involves managing employees and trainers who work directly with our beneficiaries. The greatest inspiration in conducting that work comes to me from the words of the Gospel: "For where your treasure is, there your heart will be also" (Matthew 6:21). I believe that there should be no separation between what you have in your heart and what you do. My primary task is not only to adhere to my organisation's mission and its strategy, but also to set targets and manage the organisation in a skilful way. Those aspects are, as one of our Polish politicians put it, "an obvious obviousness". My basic task is to care for the employees entrusted to me. Regardless of the extent to which they identify themselves with the Church, I try to demonstrate that this kind of work requires more than intellectual insights; it calls for an understanding of the world of feelings. If you work in the social apostolate, you need a capacity for empathy. The only person who is exempted from this requirement of higher empathy is the bookkeeper, responsible only for keeping papers and finances in order! 
When you work on "social change", you should ensure that the change which is taking place becomes a valuable experience. This can happen only if you enjoy your work deeply, not if you just carry it out mechanically. I believe that building a team of many different people is a great challenge for a director, but building a team of mediocre people would be a defeat.
Finally, the third dimension is developing the capacity to read and see through the evangelical logic of the heart more than what others see in the media. I can see how phoney the Polish political, educational and social systems are at times. Those in power often lack this perception to be an effective change agent. Hence, an important dimension of our social apostolate comprises lobbying and advocacy. As manager of a 20-year-old organisation, I have the opportunity to participate in various meetings, mainly forums of state authority, to lobby and advocate, together with other NGOs, for good, long-lasting and comprehensive answers to problems concerning social and civil rights. In this way our involvement can be on firm and solid ground.
I also devote a lot of time to prayer for a better understanding of these three dimensions. I am then reminded of the words of Fr. Pedro Arrupe, S.J. to those involved in the Jesuit Refugee Service in the Philippines: "(…) please don't forget …. Pray. Pray much. Problems such as these are not solved by human efforts". For me those words are most relevant and pertinent to all engaged in the social apostolate.
Flashnews 
Philippines – Our heart goes out to the people of Philippines!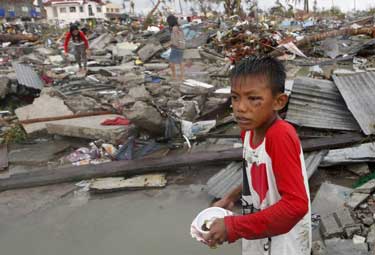 Even before the nation recovered from the shock of last month's earth quake, Philippines has suffered, what many are calling the worst typhoon in the recorded history of mankind, Super Typhoon Haiyan.  Simbahan Lingkod ng Bayan (SLB) is the contact office for the Province on disaster relief and is trying to get a clearer picture of the situation.  Pedro Walpole from ESSC says, "The situation is growing worse with every update we receive from the ground. With rampant environmental damage, this is what the future holds with greater frequency." Read more…, A video with information…
Syria – From the Frontlines of Syrian Crisis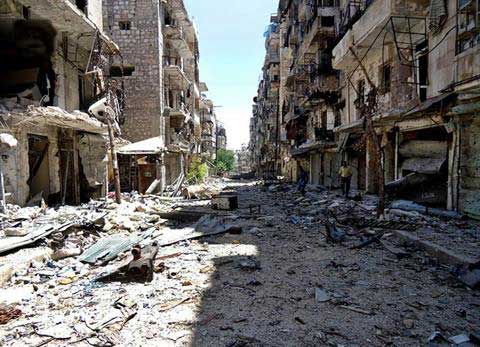 Father Frans van der Lugt, a Dutch Jesuit currently in the besieged Syrian city of Homs, recently wrote a detailed letter depicting the extreme circumstances facing those still living in the city. The Syrians who remain are challenged by shortages of food and fuel, and even abandoned homes have no food left, according to Fr. van der Lugt. "Each one of us needs to do more and more to help each other," said Fr. van der Lugt.  "A person has to pay much attention to the needs of another, to the point of forgetting one's own needs." Read More…, Read European Jesuit Provincials Statement on Syria.
Europe – Migration and Asylum today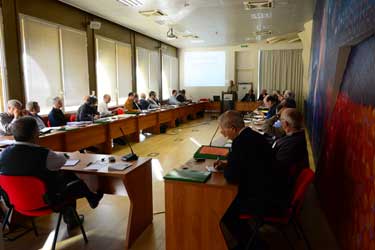 Jesuit Provincials of Europe and the Middle East and of Africa-Madagascar, after their gathering in Rome at the end of October prepared a statement issued on the 25th of October: "Migration and Asylum today, we cannot set borders to our concern". "We believe this is a time of urgency for our societies in the face of this grave moral issue" and then they address six other themes: Save Lives; Stop Arms supplies to Africa; Increase shared hospitality by receiving nations; Improve conditions for asylum seekers; Reject far-right populist rhetoric; and Cooperate with other people of good will. Read the statement… , watch youtube…
Philippines – Help Visayas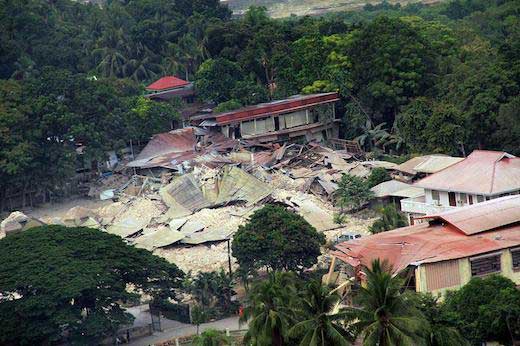 A call has gone out for donations for the relief efforts for survivors of the 7.2 magnitude earthquake that struck in Central Visayas earlier this month, affecting more than 3 million people.  The refrain, "Tabang Visayas" (Help Visayas), is being used by Jesuit work Simbahang Lingkod ng Bayan (SLB) and Ateneo de Cebu as they work together to respond to cries for assistance from the affected communities in Bohol.  Donations will be used to provide for the immediate needs of the least and unreachable communities in the province of Bohol.  Read More …
Asia Pacific – Flights for Forests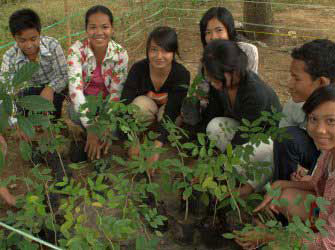 Aviation accounts for 4 to 9 per cent of the climate change impact of human activity.  With more and more people flying, air travel is set to become the world's largest single contributor to environmental damage and global warming. Being aware of this situation, the Jesuit Conference of Asia Pacific has created its own carbon offset scheme, Flights for Forests. Flights for Forests is our way of recognising the impact of our travel and work on the environment in a way that helps the rural communities that are the most affected by global economic and climate changes. Read More …
Dominican Republic – Defending Dominicans of foreign descent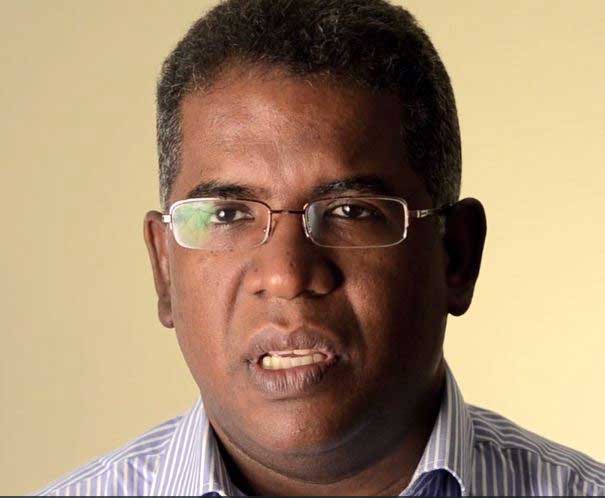 The major superiors of the Catholic Church in an open letter have expressed their concerns about the recent ruling issued by the Constitutional Court of the Dominican Republic that could arbitrarily deprive thousands of Dominicans of foreign descent of their nationality. Fr. Mario Serrano S.J., National Director of Social Ministries for the Jesuits in the Dominican Republic, explains the human rights concerns in detail. Watch the video, Read the statement.
Europe – Xavier Network expands and consolidates its mission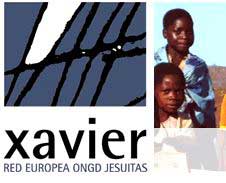 In their meeting from 3 to 5 October, in the city of Drongen (Belgium) the Western European Jesuit Mission Offices and NGOs, working for development and international cooperation, gathered together as members of the Xavier Network (Red Xavier). They divided their common operations into four working areas: Humanitarian Aid; Cooperation; Education for development, awareness raising and Public Advocacy; and Volunteer work. Read More …
GIAN – Migration Network meeting in Madrid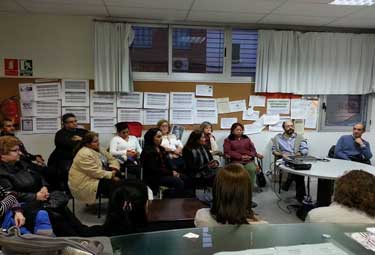 From the 6th to the 13th of November, three different meetings of the Global Ignatian Advocacy Network on Migration have taken place in Madrid. The first one was on Detention Centres, with Jesuits and lay collaborators coming from US, Europe, South Africa and Asia Pacific. The second one dealt with the issue of migrants employed as domestic workers, where irregularity is one of the major characteristics, leading easily to situations of abuse and exploitation. Pueblos Unidos organized and hosted the meeting. Finally the members of the Core Group gathered together to decide the next steps of the network.
Africa – First Graduation of University Refugee Students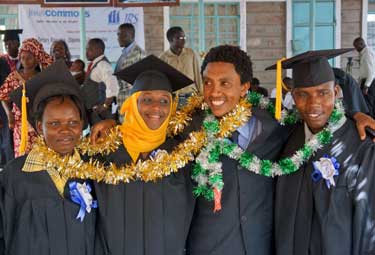 After years of planning and hard work in harsh conditions, the first group of 48 refugees sponsored by the Jesuit Refugee Service (JRS) has just graduated from university. The refugee graduates have been participants in an innovative online Diploma in Liberal Studies managed by the JRS and Jesuit Commons Higher Education at the Margins. The first graduation ceremony took place in Kakuma camp, in Kenya, where 26 refugees received their diplomas accredited by Regis University in Denver, Colorado. The second ceremony took place in Dzaleka camp, in Malawi, when another 23 students were graduated. Read More …
India – A Jesuit Research Centre Calls for repeal of draconian AFSPA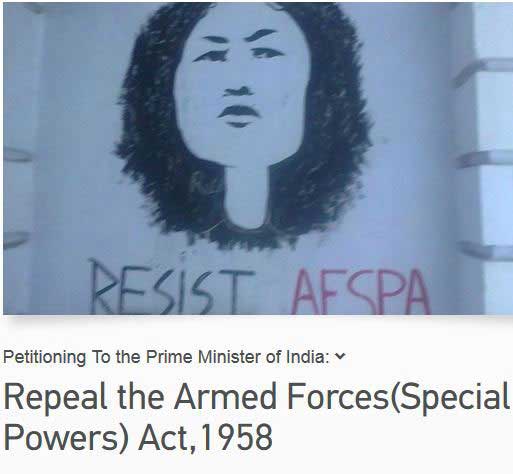 A Jesuit Social Research Centre (NESRC) in the North East India, calls for the repeal of a 55 year old Armed Forces Special Power Act in India, 1958 (AFSPA) that empowers an army officer to arrest, to fire upon or otherwise use force even to the causing of death, anyone without a warrant on mere suspicion that the person was planning a terrorist act. No criminal prosecution can be initiated for such an act. The result has been fake encounter killings of more than 1,000 civilians per year in the three North Eastern States of Assam, Manipur and Mizoram alone in the last 10 years, besides many other human rights violations. Read more and Sign the petition to the PM of India…
Asia Pacific – Environment Outlook 2013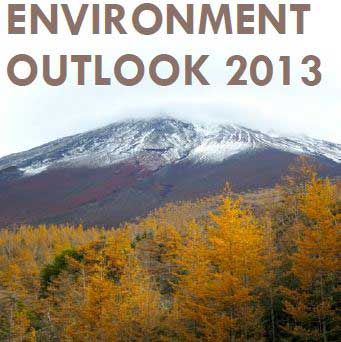 Asia Pacific Conference has published its environmental report, titled "Environment Outlook 2013".  It presents the responses of Jesuit people to Reconciling with Creation, drawn from different visits and levels of engagement with Jesuit provinces, institutes and schools in Asia Pacific in the last months. It is not comprehensive and may not able to scope all ongoing ecology work in the region. The intention is to encourage all to critique and keep reporting levels of initiatives and also be able to highlight important focus of different provinces that are called to respond. Read more…
South Asia – Annual meet of Provinces Social delegates and Directors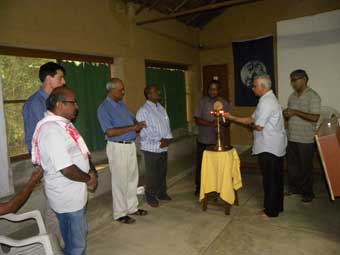 The 3-day annual meeting of the South Asian Province social delegates and the directors of national centres, held at Tarumitra, Patna from Oct. 15-18 focussed on a) personal sharing of joys, successes, struggles and lessons learnt, b) making SWOT analysis of the social involvement, c) exploring the role of South Asia in GIAN and d) preparing a common plan of action for the coming years.  In view the forthcoming general election in the Country in 2014, they plan to prepare "People's Manifeso" and to organize the next year's Social Apostolate Convention on the issue of Governance of Natural and Mineral Resources (GNMR) together with Migration and Displacement in Oct. 2014.
US – Sapa Un Academy on Rosebud Indian Reservation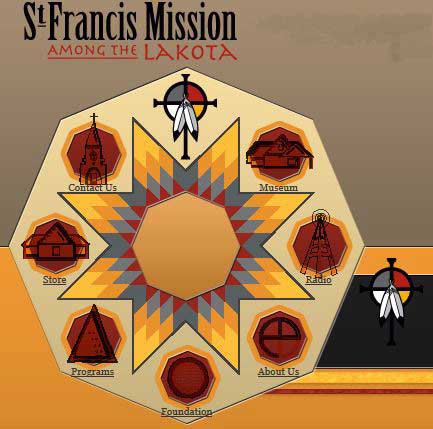 St. Francis Mission, a ministry of the Jesuits among the 20,000 Lakota (Sioux) people on the Rosebud Indian Reservation in South Dakota, opened the Sapa Un Academy this September with an inaugural class of 13 third grade students. At-risk kids in South Dakota will benefit from this model of schooling, according to Jesuit Father John Hatcher, president of St. Francis Mission.  Read more…
 
---
To read documents published in other languages, go to http://translate.google.com/ and insert the link to the document. Then choose the languages (From: and To:) and click Translate.
If you want HEADLINES delivered straight to your e-mail box, go to the HeadlinesSubscription Form:. HEADLINES is available in English, French, Italian and Spanish and is sent to 8,000 addresses in 130 countries. Please let us know when you change your e-mail address by sending an email to sjes-hl@sjcuria.org. Thank you! Visit our website:www.sjweb.info/sjs. 
Patxi Álvarez SJ, Publisher 
Xavier Jeyaraj SJ, Editor
Social Justice and Ecology Secretariat, Borgo S. Spirito 4, 00193 Rome, Italy 
If you are having problems with the new format of Headlines, please reply to this email to let us know.
---
Bình luận