"Suy nghĩ toàn cầu, hành động địa phương" (thinking globally, acting locally)  là một câu thành ngữ thông dụng trong giới hoạt động xã hội (social activists) cũng như một số lãnh vực chuyên môn khác như chính trị và thương mại. Câu thành ngữ này không chỉ diễn tả một tầm nhìn có tầm cỡ thế giới của những người hoạt động trong lĩnh vực thu hẹp của mình về mặt địa lý và chuyên môn; Nhưng nó còn cho thấy sự bao quát hoạt động của một người, một tổ chức địa phương trong một mạng lưới lớn hơn vốn có cùng mục tiêu hành động.
Xét là "một thân thể tông đồ phổ quát", Dòng đã và đang là một tổ chức toàn cầu đáp ứng lại những "dấu chỉ thời đại" để phụng sự Thiên Chúa và phục vụ con người hữu hiệu hơn. Văn phòng "Công bằng xã hội và môi sinh" (Social Justice and Ecology Secretariat / SJES) của Dòng đang cùng với những cá nhân, những tổ chức có thành tâm thiện chí khác dấn thân trong hoạt động công bằng xã hội và môi sinh. Để có thể "thinking globally", SJES đã thường xuyên ấn hành hai tập tài liệu: "Promotio Iustitiae" và "Headlines". Đây là hai ấn bản có thể được đọc trên trang nhà của Dòng, trong phần "SJES". Nếu "Promotio Iustitiae" cho độc giả thấy những chuyên đề và suy tư của Dòng trong lĩnh vực công bằng xã hội và môi sinh, tập tin "Headlines" cập nhật những thông tin "nóng hổi" về hoạt động tông đồ xã hội của Dòng trên khắp thế giới, những "acting locally" của Dòng.
Tông đồ xã hội của Tỉnh Dòng hân hạnh giới thiệu với độc giả tập tin "Headlines" bằng Anh ngữ, để tất cả chúng ta, các anh em trong Dòng và những người thành tâm thiện chí khác, không chỉ chia sẻ với nhau về thông tin, nhưng còn liên đới cộng tác với nhau trước lời mời gọi của Thiên Chúa, Đấng "đang làm việc và hành động cho tôi" (Linh thao, 236) và cho thế giới này qua các sự kiện đang xảy ra trong lĩnh vực công bằng xã hội và môi sinh. Vì lý do "sanh sau đẻ muộn", Tông đồ xã hội xin được đăng tải lại các bản tin từ đầu năm 2012.

Social Justice and Ecology Secretariat of the Society of Jesus
Headlines 2012-01
  31 January 2012
…to exchange social justice and ecology news, stimulate contacts, share spirituality
and promote networking…
Greetings
Greetings from Xavier Jeyaraj !
Some of you may know me while many may not. I am a Jesuit from Calcutta Province, India and I am the newly appointed assistant secretary at SJES.  I shall try to continue the wonderful work that was done till now by Ms. Uta Sievers, especially editing and publishing the Headlines (HL). We, at SJES would like to sincerely thank and appreciate Uta on behalf of each one of you, for her committed work at the secretariat for the past 5 years. We wish her all the best in her future endeavours.
As we continue to publish the HL every month – an excellent way of exchanging our news and views to build greater alliances and networks – we will be happy to get your feedback as well as some interesting and challenging news and views from your Provinces, Conferences, particularly in the areas of Social Justice, Ecology and social spirituality to enrich one another.
 Wish you a wonderful New Year 2012 from all of us at SJES.
Narrative
Finding God in the People to Whom I Minister
I am Fr. Mauki, a Tanzanian Jesuit from the Eastern Africa Province of the Society of Jesus. I joined the Jesuit Refugee Services (JRS) team in Malta to consolidate the pastoral accompaniment of JRS for African asylum seekers amid migrants present in Malta. After working for fifteen months with JRS, I have experienced that my having joined the Jesuit Refugee Services was to embark on a faith journey. I have discovered that God is giving me the privilege of assisting the forced migrants and through them experiencing God's blessing.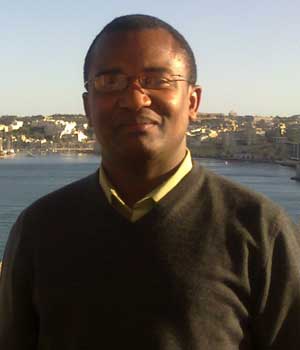 Listening to the immigrants' stories and frustrations in the detention centres has been the intervention I can provide to aid in lightening their hearts' burdens. As a pastoral team, the only way we can help detainee migrants is to listen to their stories, instill hopes and offer a realistic approach to their problems. Most immigrants tell me that Mass in the detention centre is the only thing that gives them hope. Nobody can afford to take that away. They feel that God will not abandon nor forget them. For many, the Church is a sign of hope in the midst of an alien and hostile environment.
Working with immigrants has strengthened my faith. I have realized that God is present even in life's most tragic episodes. The immigrants I encounter in detention have a profound faith conviction, a faith that can move mountains. I have seen immigrants who have discovered God as their only help and comfort in exile.  I am amazed by their mysterious capacity to believe in God amidst many seemingly unjust situations. Many immigrants speak about Jesus as their only refuge and hope.  During my pastoral care in detention, I try to penetrate their world and be with them, even if it is that I be present and silent. A vibrant hope I discover among the immigrants leaves me with a question: Do I bring hope, or do I find it there?
The hope I see among the immigrants is grounded in suffering. It is a grace that gives strength. The challenge for me is to search for and find the seeds of hope, to allow the same hope to continue to grow. In the present situation at the detention centres, pastoral care is a sign of hope and comfort for the people.  I have also encountered immigrants who have abandoned their faith. They cannot fathom a loving God who has allowed them to be in detention for eighteen months and being rejected for asylum. The more the immigrants stay in detention, the more difficult it is for them to live out the virtues of their Christian faith.
My role is to search for and find the seeds of hope and to fan the feeble spark into a flame. Immigrants need to see light at the end of the tunnel. Christ offers a larger picture, a meaningful story of suffering, sacrifice and hope within which to situate one's life. It is for this reason JRS Malta seeks to accompany, serve and defend the rights of asylum seekers and forcibly displaced persons who arrive in Malta. Forced migrants are victims of a violation of basic human rights. JRS Malta cannot ignore issues of protection and human rights violations in the context of forced migration.
Beatus Mauki SJ
Dar Manwel Magri
Mons Carmelo Zammit Street
Msida MSD 2020
Malta
Praying with Refugees is a new section on the website of JRS International:
http://www.jrs.net/Prayers?&L=EN
Flashnews
Pacific: Scholastics Promote Reconciliation with Creation
Scholastics and Brothers in Asia Pacific Conference showed the innovative campaign materials about promoting reconciliation with creation that they developed during a workshop on Effective Communications. The environment was chosen as this year's workshop focus in line with reconciliation with creation being one of common priorities for the Jesuit Conference of Asia Pacific and the desire of the Scholastics and Brothers to be of assistance to the Jesuit task force on ecology. Link: http://sjapc.net/content/promoting-reconciliation-creation
Japan: Abolish Nuclear Plants immediately say CBCJ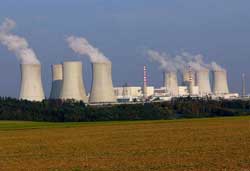 "Abolish nuclear plants immediately", this is the title of a letter written by the Catholic Bishops' Conference of Japan, addressed to all residents in Japan and which the Japanese Jesuits have recently supported. In their message they call for the immediate abolishment of all the power nuclear plants in Japan, after the tragedy in the Fukushima Daiichi Nuclear Plant. To read the letter: http://www.cbcj.catholic.jp/eng/edoc/111108.htm.
India: You can also read about the continuing struggle by the ordinary villagers for years to stop the nuclear power plant in Kudankulam, Tamilnadu, India and how the local church is being victimized for supporting the movement of the people.  http://timesofindia.indiatimes.com/city/chennai/Team-lands-in-Kudankulam-to-probe-NGOs/articleshow/11534104.cms
Haiti: Jesuits commit to build a better future for the country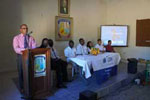 The Jesuits in Haiti write a message about the situation of the country after 2 years from the earthquake that took place on the 12th January 2010. In the message they denounce the promises that were never accomplished, they give thanks for the generosity they have received and they make a call to the government in Haiti and to people of good will to contribute to a new society in Haiti: http://bono.org.do/mensaje-de-los-jesuitas-de-haiti-y-sus-colaboradoresas-con-motivo-de-la-conmemoracion-del-terremoto-del-12-de-enero-de-2010/#more-553
United States: Jesuits Launch youtube Channel featuring Ignatian News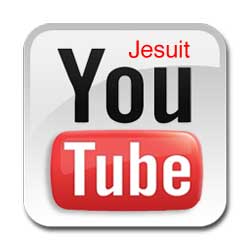 Loyola Productions, a Jesuit-sponsored film production house in Los Angeles, has recently launched a YouTube channel dedicated to promoting the works and mission of the Society of Jesus. Ignatian News Network (INN) will tell the stories that inspire, inform and spread the word about the people in and around Jesuit ministries and institutions. These short videos, many featuring biographical profiles of Jesuits, will give a distinctive Ignatian lens to news and happenings across the U.S. National Jesuit News will be featuring upcoming INN videos right here. You can also subscribe to the INN YouTube channel and check out this promo piece below: http://www.jesuit.org/blog/index.php/2012/01/jesuits-launch-youtube-channel-featuring-ignatian-news/
SJES Publication: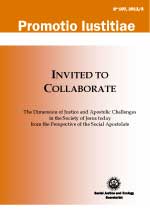 Promtio Iustitiae on Invited to Collaborate: (No. 107, 2011/3): This document is based on the reflections of the social coordinators of the conferences during their annual meeting held in Rome in May 2011. The document deals with two important questions: how are we responding to the promotion of justice in the Society and what are the universal apostolic challenges facing the Society today. To read or download: http://www.sjweb.info/sjs/PJnew/
Jesuit Voices: A podcast (in English) with Fr. Xavier Jeyaraj S.J., born in Tamilnadu, South India but belonging to Calcutta Province, who has just arrived in Rome as the new Assistant at the Social Justice and Ecology Secretariat (SJES).
To listen Click on: http://www.sjweb.info/jesuitVoices/index.cfm?publang=1
Vatican: Current Global Economic crisis is not only a financial crisis, it's an ethical crisis
"Climate change is a faith issue because it deals with God's creation and with poverty", said Honduran Cardinal Oscar Rodriguez Maradiaga of Tegucigalpa and President of Caritas Internationalis in Durban. Cardinal Rodriguez, a member of the Pontifical Council for Justice and Peace, also said that globalization "is not a bad word", but if people see it only as a process of expanding markets and finance, it will not help the human community. "It is necessary to globalize solidarity." The current global economic crisis "is not only a financial crisis, it's an ethical crisis". To read more: http://www.catholicnews.com/data/stories/cns/1104873.htm
Hotspot
 India: Communal Forces attack a Jesuit College in Karnataka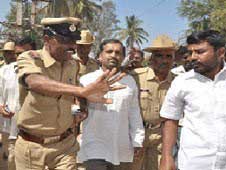 The right wing hindutva forces in India entered into a Jesuit run St. Joseph's Pre University College in Anekal, Karnataka, South India, on 26th and 27th January and attacked the students and took the Principal to the police station to be kept in police custody. The reason for attack as the right wing forces claimed was that the College failed to hoist the national flag on Republic Day.  Read a more detailed report:
http://www.religiousindia.org/2012/02/01/communal-forces-attack-jesuit-college-in-anekal/
 To read documents published in other languages, go to http://translate.google.com/ and insert the link to the document. Then choose the languages (From: and To:) and click Translate.
If you want HEADLINES delivered straight to your e-mail box, go to the Headlines Subscription Form:. HEADLINES is available in English, French, Italian and Spanish and is sent to 8,000 addresses in 130 countries. Please let us know when you change your e-mail address by sending an email to [email protected]. Thank you! Visit our website: www.sjweb.info/sjs.
Patxi Álvarez SJ, Publisher
Xavier Jeyaraj SJ, Editor
Social Justice and Ecology Secretariat, Borgo S. Spirito 4, 00193 Rome, Italy
If you are having problems with the new format of Headlines, please reply to this email to let us know.