Social Justice and Ecology Secretariat of the Society of Jesus

                                                      ENG April 2014

…to exchange social justice and ecology news, stimulate contacts, share spirituality

and promote networking…
From Ireland to Paraguay, and back
Kevin O'Higgins, SJ (PAR)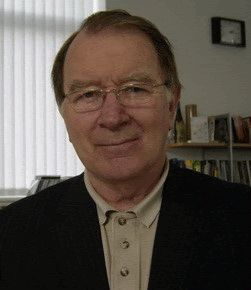 My arrival in Paraguay in 1986, shortly after my ordination in Dublin, coincided with the release of 'The Mission', a film about the Jesuit Reductions, in which Robert De Niro and Jeremy Irons heroically confront the injustices inflicted on the indigenous Guaraní people. The film became somewhat notorious in Paraguay, due to the decision by the Government to prohibit its screening in local cinemas. Supposedly, they feared that it might spark another Jesuit-led revolution! At the time, 'Liberation Theology' was at the height of its influence throughout Latin America. In El Salvador, Archbishop Oscar Romero had been murdered a few years previously. He was just one of thousands of lay people and religious who suffered prison, torture or martyrdom. The mid-80s Latin American ecclesiastical cauldron could hardly have been more different from the staid, conservative, clerically dominated Irish Church I had left behind.
The Ireland to which I returned almost fifteen years later was no less strange and startling, but for very different reasons. When I left here in the mid-1980s, formation centres were still teeming with young religious. There was no talk of clerical scandals or abusive behaviour in Church institutions. However, as we now know only too well, the silence cloaked a deep-seated malaise that was bound to rise to the surface, sooner or later. By the start of the new millennium, the Irish Church was feeling battered, bruised and humiliated. Departures and the scarcity of new vocations triggered an astonishingly fast transition from planning for expansionary new projects to considering the need for cut-backs and closures.
Increasingly, I felt a strong conviction that, whereas in the 1980s God had dispatched me as an Irish missionary to Paraguay, my new task was to be a type of Paraguayan missionary in Ireland! This involved making a determined effort to avoid merely settling back into comfortable routines, as if my fifteen years in Paraguay had never happened. Instead, I believe, God was urging me to allow the richness of my experience in Latin America to shape the manner of my new missionary life in Ballymun.
In Latin Paraguay, I had witnessed the indispensable role played by education in liberating people from the oppressive effects of poverty and equipping them, in the words of the 'Principle and Foundation', to achieve the end for which they were created. I think Latin American Jesuits have been exceptionally successful in linking our traditional commitment to the educational apostolate with a preferential option for the poor. Lessons learned in Paraguay extended far beyond the field of education. While the core elements of Jesuit life and spirituality remained familiar, there was much about the style of work that was different. For one thing, most Jesuits were engaged in multiple apostolic fields. My own primary assignments were to teach Philosophy and accompany young Jesuits in formation. But, almost as a sideline, I was pastor of a huge parish in a poor area of Asunción. Most of the day-to-day administration and pastoral work was undertaken by committed lay people. My specific role as a priest was largely confined to weekends, when the multiple 'base communities' came together for the Eucharist and other sacramental celebrations. Additionally, I was engaged in the spiritual accompaniment to both lay people and religious. Operating on so many different fronts was completely typical of any Jesuit's life in Paraguay. Most of us found it anything but exhausting. On the contrary, it seemed to bring out the best in people.
In conversations with other religious who have returned to Europe from Latin America and elsewhere, I find a strong common desire to share some of the richness experienced abroad, but also a common frustration in the face of barriers to doing so. For me, one of the most difficult aspects of my 're-inculturation' was the sudden switch from an outward-looking Church of the people back to a Church too often characterised by clericalism, introspection and, at times, self-obsession.
I realise that some of the things I would love to transport from Paraguay simply would not work in Ireland, for a variety of reasons. The Irish temperament and culture are very different, and even the weather makes the notion of lively outdoor liturgical celebrations somewhat fanciful! However, other things can and do work. The establishment of a significant Jesuit educational project in a disadvantaged area has been successful beyond all initial expectations. Daily contact with my neighbours is a constant source of energy and inspiration, reminiscent of my experiences in the barrios of Asunción. Whenever I wish to come face to face with the People of God, I simply have to open my front door! The regeneration of the Church in Ireland and elsewhere in Europe will, undoubtedly, happen. Some demolition and ground-clearing will be necessary before the new can emerge, but emerge it will!
Syria – Fr. Frans Van der Lugt, SJ: A voice that cried in the wilderness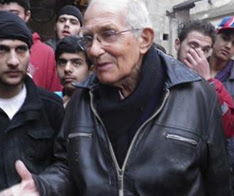 Fr. Frans said, "Christians and Muslims are going through a difficult and painful time and we are faced with many problems. The greatest of these is hunger. People have nothing to eat. There is nothing more painful than watching mothers searching for food for children in the streets…I will not accept that we die of hunger. I do not accept that we drown in a sea of hunger, letting the waves of death drag us under. We love life, we want to live. And we do not want to sink in a sea of pain and suffering." We mourn the brutal murder of our Jesuit companion who stood with the people in their struggle and we appeal for an end to the conflict in Syria. Read more…
Honduras – Carlos Mejía, a lay partner in a Jesuit institution killed
Carlos Mejía Orellana worked in ERIC y RADIO PROGRESO, Jesuit organizations in Honduras devoted to denounce violation of human rights, to fight against impunity in the country and to accompany other advocators for human rights. Mejía was killed on the 11th of April at home in El Progreso, despite the protection measures that the Inter-American Commission for Human Rights have assigned to him from 2009, when the coup d'état took place. From then onwards, the situation of the team in ERIC and RADIO PROGRESO became very difficult with explicit threats to more than 15 people in the team.  The Secretariat expresses our solidarity with family and friends and demands to the Honduran State a soon clarification of the circumstances of this killing. Watch the video that Jesuits have edited for the occasion.
Rome – PJ 114 on Education at the margins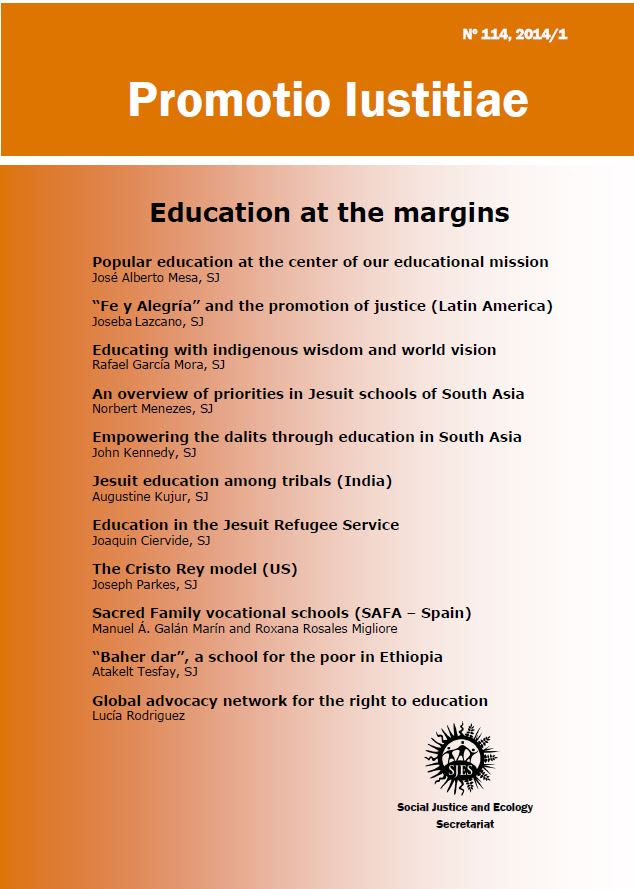 This current issue of Promotio Iustitiae, illustrates the reality of "Education at the margins" offered by means of the Society, at times relatively unknown even among Jesuits themselves. In particular we will review initiatives that by volume are the most significant – Fe y Alegría, education in India for dalits and indigenous peoples as well as the school programmes offered by the Jesuit Refugee Service. The issue also covers some special networks, such as Cristo Rey in the United States and SAFA in Spain, which offer quality education to those who need it most. Download PDF. Read online here… Kindly subscribe to PJ.
US – Kino Border Initiative hosts US Bishops' visit to the border
Echoing Pope Francis' visit to the island of Lampedusa, Italy, a group of U.S. Bishops visited Nogales, Arizona.  The bishops were hosted by Sean Carroll SJ at the Kino Border Initiative. During their stay the bishops visited with and served meals to deported migrants, toured the desert and border wall where they laid a wreath.  Additionally, the Bishops took part in a Mass at the border. A video of the Mass can be found here and more information about the Bishops' visit can be found here.
Mexico – Tzeltal coffee accessing the market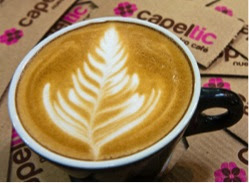 In the midst of Chiapas mountains, one of the poorest areas in Mexico, Capeltic ("Our coffee") cooperative is changing the life of thousands of Indigenous Tzeltals, thanks to a model of an economy based on solidarity, that respects the environment and produced with the indigenous cosmovision. Capeltic produces and brings to the market a high quality coffee grown by poor and small Tzeltal peasants and it has recently opened a new shop at ITESO University. Read more…
Australia – JSS establishes international Jesuit prison network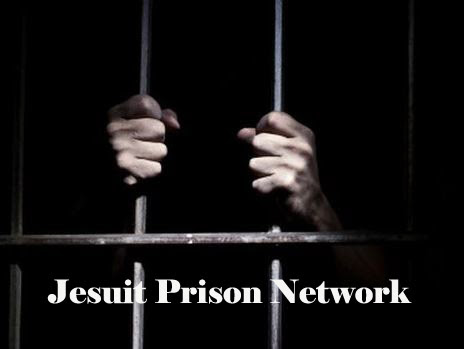 Jesuit Social Services (JSS) in Australia has formed an International Jesuit Prison Network (IJPN) to facilitate collaboration and support among Jesuit organizations and individuals around the world who are working in prisons or with former prisoners.  Set up late last year, the network has already received support coming from all the Conferences and various Jesuit organizations including Jesuit Networking, which has offered to assist in connecting interested people. Read more…
India – Strengthening the Global Ignatian Advocacy Network (GIAN) considered
Global Ignatian Advocacy Network (GIAN) has been around since GC 35.  A lot of work has happened since then and five networks have been formed: Right to education, Peace & Human rights, Governance of Natural and Mineral Resources (GNMR), Ecology and Migration. These groups have met several times. Many Jesuits from South Asia are co-opted as members in these core groups.  Read more…
USA – Meeting of Conference Social Apostolate
Provincial assistants for the social apostolate met in Tijuana, Mexico from March 24-27. The participants were from the U.S., Mexico, and both Canadian provinces. The biannual meeting offers a chance to share updates, assess advocacy efforts and develop new collaborative strategies. Mining displacement, immigration, and violence as a cause of Central American migration were among the issues discussed. The group also took advantage of the meeting location to educate themselves on border realities between U.S. and Mexico. Xavier Jeyaraj, SJ from SJES was present and offered his perspective on social justice issues from his work as assistant to the Secretary. One notable outcome is the desire to host an international social ministries gathering in 2016 with participants from Antilles, Central America, Mexico, U.S., and Canada. The goal of the meeting would be to examine apostolic priorities with an eye toward increased collaboration.
Poland – Meditation in prisons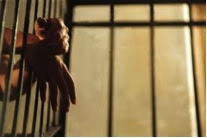 Scholastics have started offering an Ignatian meditation for prisoners in the high security prison of Warsaw. The new initiative was fully accepted by the prison authorities and by the inmates. Prayer meetings are held once a week as part of a rehabilitation program. After the meditation sharing groups are held. The testimonies of those people, their lives and spiritual experiences are deeply moving. Some of them have a desire to continue the meditation also in their free time. This new scholastics ministry is developing quite dynamically. The prayer method is based on the power of the Jesus name, using the "Five Keys" Method of Mr. Neal Lozano.
CLC – Letter for candidates to the European Parliament
Christian Life Community in Europe has drafted a letter to the prospective candidates for election to the European Parliament which will take place in May 2014 in all the countries that belong to the European Union. This letter sets out the concerns of CLC as a World/European Community with regard to issues that are of key importance to all the people living in Europe at this time. The letter focuses in issues like poverty, environment, migration, solidarity and diversity which are of great concern also at the world level and have been identified as focus areas in CLC's last world assembly. To read the letter…
You receive this official Headlines (HL) Newsletter from SJES – sent in 4 languages to around 9.000 subscribers in 130 countries – because you are our esteemed subscriber.
Add more subscribers to Headlines; Modify your Email ID :Kindly write under subject 'Modify';
Unsubscribe :kindly write under subject 'Unsubscribe'
If you are not receiving our Journal Promotio Iustitiae (PJ), kindly Subscribe
---